Monday, 24 May 2021
Forward Order By 31st July For September Delivery!
Choose from over 500 products in our extensive Christmas Gift collection, including new launches from Bubble T Bath & Body*, Foreo, SmoothSkin, Faith in Nature* and Skin Generics.
Read More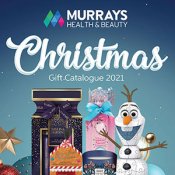 Monday, 18 January 2021
The all-new Murrays Health & Beauty .com turns one!

On the 27th January, our new website will have officially completed its first full year of trading, and what an unusual year it has been. Little did we know back then that businesses would be relying even more on our online ordering services than normal. It turned out to be the perfect timing to launch a fully functional and responsive website.
Read More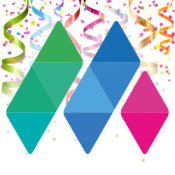 Monday, 7 December 2020
We continue to operate as normally as possible during these unusual times. We have a number of staff working from home, where it is possible to do so. All customer services and warehouse staff continue to come into work as they have done throughout. In fact, the warehouse now works two full eight hour shifts from Monday to Friday in order to process our increased business levels. The sales team continue to call on our customers wherever possible.
Read More
Wednesday, 4 November 2020
We have recently identified an issue with one batch of our SA8091 Safe and Sound Ear Thermometers. If you have purchased one of these thermometers from the affected batch, we kindly ask you to contact us to arrange for the product to be returned and a replacement will be provided.
Read More
Monday, 10 August 2020
We are pleased to report that all of our 105 staff are now back at work. This includes all of our sales team, who are now back calling on their customers. This activity is being carried out with full regard to social distancing and adhering to optimum health and hygiene practices in the workplace.
Read More
Wednesday, 15 April 2020
Paul Murray PLC continue to operate two eight hour shifts in our warehouse and a full eight hour shift in our customer service department.
Read More
Tuesday, 24 March 2020
As from today, all of our sales team will be working from home. They will not be calling on your Pharmacy for the next few weeks or until we are advised that is safe to do so.
Read More
Friday, 20 March 2020
Helping you during the COVID-19 outbreak.

For over 60 years, Paul Murray PLC and our customers have faced challenges both big and small and worked our way through them all by cooperation and collaboration. But we never have experienced anything like the current Covid19 crisis...
Read More
Monday, 11 November 2019
New Savings on Baylis & Harding Gift
Read More
Wednesday, 18 September 2019
Our brand new Safe & Sound consumer website
Read More